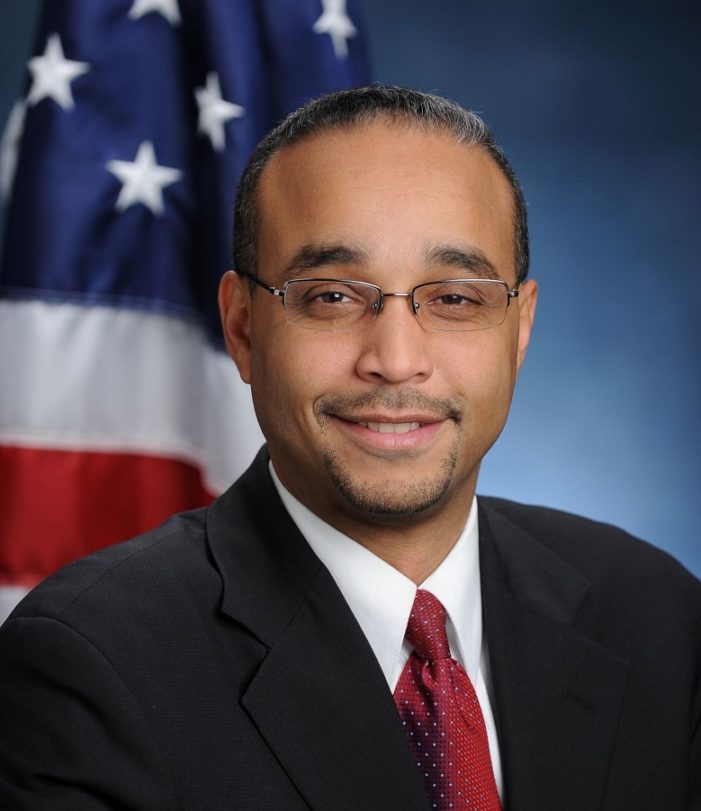 Eight-year-old Amely Baez of LeFrank City, New York died on February 5, 2018 of "flu-related" symptoms, according to local health authorities. Published reports did not indicate whether the child had received the influenza vaccine.
1
New York State Senator José Peralta (D-East Elmhurst) said Amely's death was tragic and that it "reminds us of how dangerous the flu outbreak is" and he urged New Yorkers to "protect themselves, and their children, and get vaccinated." He added, "We need to ensure we do everything possible to combat the spread of this deadly virus as the number of hospitalizations is increasing. The influenza vaccine can be the difference between life and death."
2
Partly in response to Amely's death, Sen. Peralta partnered with NYC Health + Hospitals/Elmhurst to sponsor free influenza vaccinations in LeFrank City on November 17, 2018. Some 90 area residents were vaccinated. "The influenza vaccine can be the difference between life and death. I want to thank NYC Health + Hospitals/Elmhurst and LeFrank City management for making Saturday's flu clinic possible and providing potentially lifesaving vaccines to the community," said Peralta.
3
4
5
On November 20, Peralta, 47, developed a fever. The following day, he became "disoriented and had trouble breathing." He was taken to Elmhurst Hospital in Queens, NY where he died that evening. "We really don't know what happened," said Peralta's wife, Evelyn Peralta. "He just took a turn for the worst."
6
Peralta had reportedly been ill for at least two weeks. According to the
Associated Press
, Mrs. Peralta had told reporters that her husband had felt pressure behind his ears and headaches for a week or more and had gone to see a doctor.
6
An article in
The New York Times
quoted Sen. Peralta's director of communications, Chris Sosa, as saying, ""It was like pulling teeth to get him (Peralta) to talk about not feeling well. He just thought he was having symptoms related to getting the flu shot."
7
Peralta's death was attributed to sepsis—an overstimulation of the immune system triggered by an infection and leading to "septic shock."
8
9
10
"His body was poisoning itself," said Mrs. Peralta.
10
As described in 2014 by U.S. physicians writing in the medical journal
Virulence
, "
Sepsis and severe sepsis (sepsis accompanied by acute organ dysfunction) are leading causes of death in the United States and the most common cause of death among critically ill patients in non-coronary intensive care units (ICU)."11
This year, a group of physicians in Austria wrote that, "
Sepsis was recently redefined as life-threatening organ dysfunction caused by a dysregulated host response to infection. For decades, it has remained a highly lethal condition in which dependable diagnostics and therapeutic decision-making are far from optimal."12
Sepsis is also associated with systemic inflammatory response syndrome (SIRS).8
9
As described by researchers in China in 2015:
SIRS (systemic inflammatory response syndrome) and sepsis are two different entities of the same disease complex both leading to multiorgan dysfunction and eventually death of the patient. SIRS is defined as an overwhelming systemic inflammation without infectious component. In contrast, sepsis is a potential fatal medical condition that is characterized by a severe systemic infection accompanied by a dysregulated systemic inflammation.

13
Steve Peters, MD of the Mayo Clinic in Rochester, Minnesota said,
"Sepsis occurs when chemicals released into the bloodstream to fight an infection trigger inflammatory responses throughout the body. This inflammation can trigger a cascade of changes that can damage multiple organ systems, causing them to fail.
"
14
Health authorities do not know what caused Peralta to develop sepsis. According to Mrs. Peralta, "The doctor said it's rare, [given] his age and that it happened so quick… he was healthy. He was a healthy guy."
10
Currently, there is no evidence that Sen. Peralta's sudden death was caused by the influenza vaccination he had recently received.
According to the Centers for Disease Control and Prevention (CDC), common side effects of the influenza vaccine include soreness, redness, and/or swelling from the shot, headache, fever, nausea and muscle aches. The influenza vaccine can occasionally cause fainting and the vaccine has been associated with Guillain-Barré Syndrome (GBS), which
is inflammation of the peripheral nervous system
.
Additionally, the influenza vaccine can cause severe allergic reactions that may be fatal, including difficulty breathing, hoarseness or wheezing, swelling around the eyes or lips, hives, paleness, weakness and a fast heart beat or dizziness.
15
There are ingredients in influenza vaccines that can cause some people to have reactions
.
16
Learn more about influenza and influenza vaccines
here
.
---
Reference