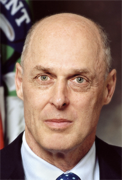 Only naive (and/or plainly stupid) people won't see what is obvious based on massive evidence - the partners on Wall Street, movers-and-shakers in the "PHARMAMEDIA," BigPharma's titans, are shorting the life and health of "We The People" for profitable

depopulation

.
Now what is the statistical probability two sets of two new leaning towers would appear across the planet, both colored in red, white, and blue, in two precise locations owned by partners in the same organization pledged to reconstruct the towers at Ground Zero?

ANSWER: A statistician would say the probability this happened by chance is extremely remote.
political and legal systems

health care "reform" (exclusively for pharmaceuticals)

the entertainment industry

nanotech, and biotech advances
"Risky vaccines are the 'sacred cows of public health,'" worshiped like Pagan idols for health protection.
---












"I REALLY LOVE VACCINES," says

Gates

.




He provides an absurd explanation, arguing better protection against infections will kill more people more efficiently in the long term. He says nothing about vaccinations delivering biochemical weapons of mass destruction to humanity's bloodstream.

Currently, Gates,

George Soros

, Ted Turner, et al., admits that six-out-of-seven billion people worldwide are "targeted" for premature demise - peasant victims, who deserve death, so "economic nirvana" can be distributed to the top 1 billion wealthiest survivors with television sets.
---
"Generally the targeted people have no media outlets, like television or the Internet, for information, so they trust and rely on governments to tell them what to do," explains investigative journalist, Sherri Kane, after researching the Gates-British Royal-Rockefeller vaccination/depopulation conspiracy.

"It is obvious that vaccinations are causing polio outbreaks. And if there is a sudden outbreak of polio, and none of the infected people received the polio vaccination, then we should start looking at what else these people have been vaccinated with."
"While Goldman Sachs' lawyers negotiated with the Securities and Exchange Commission over potentially explosive civil fraud charges [for their housing-stock shorting scheme], Goldman's chief executive, [Lloyd Blankfein] visited the White House at least four times...

Goldman is retaining former Obama White House counsel Gregory Craig as a member of its legal team."
"almost everything that the White House has done has been haunted by the personnel and the money of Goldman... as well as the suspicion that the White House, particularly early on, was pulling its punches out of deference to Goldman and its war chest..."
"Several former Goldman executives hold senior positions in the Obama administration, including Gary Gensler, the chairman of the Commodity Futures Trading Commission; Mark Patterson, a former Goldman lobbyist who is chief of staff to Treasury Secretary Timothy Geithner; and Robert Hormats, the undersecretary of state for economic, energy and agricultural affairs."