Amber Vinson, Dallas Ebola Patient, Says CDC Gave Her Green Light To Fly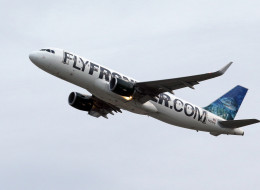 A Dallas nurse who took a commercial flight from Cleveland hours before reporting symptoms of Ebola says that the Center for Disease Control and Prevention told her
it was okay to fly.
Amber Vinson helped treat Thomas Eric Duncan, the Liberian man who died in Dallas of the Ebola virus earlier this month. On Wednesday, the CDC announced that she had contracted the virus as well. The CDC also revealed that she had taken a flight to Dallas on Monday, though it said that it was extremely unlikely that any other passengers were exposed.
Vinson told CBS Dallas Fort Worth
that she was feeling ill before boarding her flight. She had a low grade fever, but she said that officials told her it was okay to get on the plane. Vinson told CBS that she called the CDC several times with concerns.
Ebola is only contagious when a patient is symptomatic. Vinson's 99.5 degrees Fahrenheit fever wasn't high enough to be considered a symptom.
The CDC confirmed
to FOX 4 News that they gave Vinson the green light to fly. "Vinson was not told that she could not fly,"
a government spokesperson told NBC News
.
Vinson's comments contradict remarks made earlier today by
CDC Director Tom Freiden,
who said that she never should have gotten on the plane.
On Wednesday night, a
letter from Frontier Airlines CEO Dave Siegel to airline employees
claimed that the CDC had notified the airline that Vinson may have had symptoms while on the flight, The Denver Channel reported. "At 1:55 p.m. MDT (Wednesday) Frontier was notified by the CDC that the passenger may have been symptomatic earlier than initially suspected; including the possibility of possessing symptoms while onboard the flight," the letter
said.This
would conflict with
CDC's earlier statement that she didn't have symptoms
of the illness while she was on the flight and didn't start showing symptoms until Tuesday.
After Vinson reported symptoms of Ebola on Tuesday, she was placed in isolation. On Wednesday, she was transported to Emory Hospital in Atlanta, where she will continue to receive treatment. She is in stable condition.
The 29-year-old nurse is the second person to contract Ebola in the United States. The first was Nina Pham, who is also a nurse at Texas Health Presbyterian Hospital Dallas, where Duncan was being treated. Duncan is the first person to have died of Ebola in the United States.
The
CDC is trying to locate the 132 passengers
that were on the Frontier Airlines flight 1143 with Vinson to determine their potential risk of Ebola. On Wednesday night, an official said that a
Fort Worth family with a child had been isolated
after a member of the family boarded a Frontier airline with Vinson, according to NBC DFW's Brian Curtis.
After a scheduled trip to Denver, Frontier Airlines said that the
plane that Vinson flew on was taken out of service
. The seat covers and carpeting are to be replaced, the
crew placed on paid leave
, according to Marc Stewart of KMGH.
CORRECTION: A previous version of this story stated the CDC announced that she had "contacted" the virus. It has been changed to reflect that the CDC announced that she had "contracted" the virus.